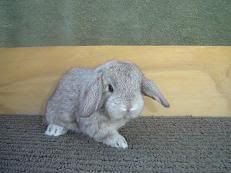 I've gotten all the updates for the website done! New pictures on the litter's page, juniors page, and I've also made a page for Morning Mist's babies!
Also, I'm currently trying to get a Youth ML Specialty Show organized for the Double Youth Show during October in Bakersfield! I'm still waiting to hear back from the Club's president. I'm hoping that he approves though =)
In this blog I put some pictures of Morning Mist's babies =) Enjoy!
Michael Perez
Silent Springs Rabbitry
http://www.geocities.com/silentspringsrabbitry07/index.html